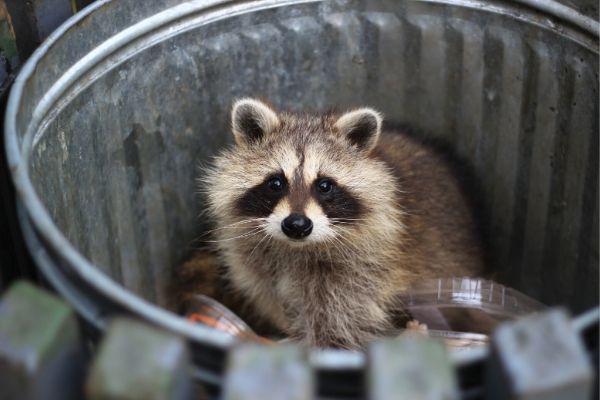 In their natural habitat, the wild animals of Altamonte Springs are quite a beautiful sight to see. But, inside your home or place of business, they're quite the opposite. When a squirrel, rat, raccoon, or other animal enters your building, they cause near-instant trouble and leave you with costly, dangerous damage. At Animal Wildlife Trappers, we help capture unwanted animals, remove them from your property, and solve your wildlife problem. Safe and effective, our Altamonte Springs animal removal services work fast without creating more work for you in the future. 
Raccoon Removal in Altamonte Springs
Are you hearing noises coming from your garage at night? Or, have you woken up to find your trashcans tipped and garbage torn to shreds? Raccoons are nocturnal animals, which means you'll usually hear them at night and find their mess in the morning. Because they're one of the most common carriers of rabies, it's important that you call our team at Animal Wildlife Trappers to remove them right away. Once we humanely capture adult and baby raccoons, we'll safely relocate them from your property.   
Altamonte Springs Dead Animal Removal
At Animal Wildlife Trappers, we're here to help even when the wildlife intruders in your property are no longer alive. If you detect a foul odor that you suspect to be a dead animal, we'll perform a free inspection to find out. Wild animals carry bacteria, germs, and diseases. Unfortunately, these health risks don't go away when they pass away. If we need to remove any carcasses, we'll also sanitize the area they once inhabited in your home or business.
Call Today for Altamonte Springs Animal Removal Services
Whether you're concerned about suspicious noises at your home or unexplained damage to your business, call us at Animal Wildlife Trappers.
We offer live and dead animal removal services for commercial and residential properties throughout Central Florida. With our humane approach and financing options, you can trust us to provide affordable, safe service that lasts long term. Call 352-267-0546 to get a free estimate of our Altamonte Springs animal removal services.