Animal Removal Services in Osceola County, FL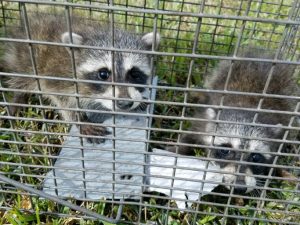 Just like in other areas across The Sunshine State, wild animals and critters are no strangers to Osceola County residents and property owners. The climate is lovely and warm most of the year so animals looking for food and shelter in this area are quite abundant. When you are faced with a critter issue, know that there's a reliable company ready to help anytime. Animal Wildlife Trappers offers dependable Osceola County animal removal services.
We help trap, capture, and remove all kinds of critters found in the Osceola County area. Some jobs are quick and simple such as removing a raccoon trapped in a garden shed while others such as capturing a stubborn squirrel or a dangerous raccoon can be more challenging. Rest assured, our team is extensively trained and fully equipped to handle all kinds of animal removal jobs. We treat each one with equal importance so you can expect the same topnotch service at all times.
The cities we service in Osceola County include the following:
Rat Removal in Osceola County, Florida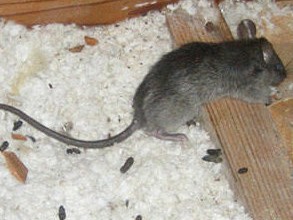 Rats are found almost everywhere in the world except in the cold region of Antarctica. These pests can multiply quickly and if you don't capture and remove them immediately, you may have to deal with a serious rat infestation. Rats are dangerous because they carry viruses and germs that may result in diseases and even deadly illnesses. When you suspect rats in your home or place of business, call the pros at Animal Wildlife Trappers right away.
There are many DIY rat removal Osceola County methods you can try, but nothing is ever guaranteed. At times, a trap may be in place but it could take days or even weeks to months before a rat is captured. If this is the case, rats may start multiplying and grow in number even before the problem gets solved. For effective and timely rat removal service, get professional assistance immediately. Aside from removing rats, our team can help repair damages caused by these critters too.
Osceola County Bat Removal Services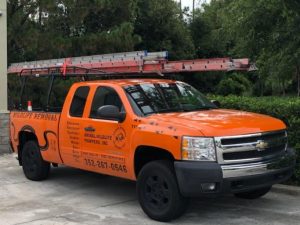 A lot of people consider bats as one of their greatest fears. Understandable enough, these flying mammals are portrayed as dark and scary creatures in movies and TV. However, bats would rather avoid humans than scare them. Unless you threaten or handle these critters, they will not attack you. So in case you find bats in your property, especially an injured one, do not handle them on your own. Call for expert assistance instead.
Animal Wildlife Trappers offers Osceola County bat removal services to both residential and commercial customers. Bats might not attack you but they carry diseases and viruses including rabies. If they choose to take shelter in your attic, the area can get very dirty with their urine and guano (bat waste) within a short period of time. Our team can help you with attic sanitation in Osceola County if this is the case.
Get a Free Osceola County Animal Removal Quote
Have you seen or do you suspect critters in your Osceola County property? We are here to help you. Animal Wildlife Trappers is a licensed animal removal contractor that offers rat removal, bat removal, snake removal, raccoon removal, squirrel removal, and more. Get a free quote by calling 352-267-0546 today!