Orlando Animal Removal Services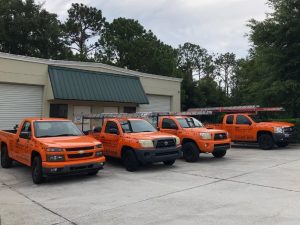 Orlando is a beautiful city in Central Florida most famous for its theme parks and other tourist sites including Walt Disney World, Magic Kingdom, Universal Orlando, and so much more. Orlando is also home to more than 1.5 million residents. In fact, it is the third most populated urbanized area in the Sunshine State. Along with humans are some wild animals that find their way into this city to search for food and shelter. When you have an animal problem in your home or place of business, call Animal Wildlife Trappers for Orlando animal removal services.
For many years now, Animal Wildlife Trappers has delivered exceptional wildlife removal services to Orlando residents and business owners. Though heavily urbanized, wild animals are still found in this city because of its lovely weather almost year-round and the abundance of food and possible places to hide and take shelter. If there's a wild animal on your property, it is best to reach out to professionals for assistance immediately. Even small critters can cause costly damages and dangerous diseases. Don't wait until it's too late. Ask for expert Orlando animal removal service right away.
Orlando Rat Removal Services
Among the usual critter problems in urbanized areas are rat infestations. Orlando is no exception. The most common types of rats found in the area are the Roof Rat and Norway Rat.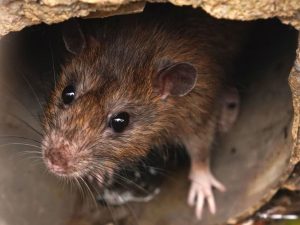 Roof Rat: Also known as the Black Rat, Palm Rat, Fruit, Rat or Citrus Rat. They're mostly vegetarian and only grow up to eight inches in length. They have long tails, big ears and eyes and usually have a soft and smooth black or dark brown coat of fur.
Norway Rat: Significantly larger than the Roof Rat, these are the larger than usual rats that courageously march over inside your home to look for food. Mostly brown or grey with shaggy fur, the Norway Rat can grow up to 16 inches. They grow this big because as omnivores, they eat pretty much everything.
Of course, there are even more rat species that could be lurking around your property. No matter what type of rat you're dealing with, it is most ideal to reach out for expert Orlando rat removal assistance instead of DIY rat traps and other rat removal methods. At Animal Wildlife Trappers, we help capture and eliminate rats from your property. In addition, we look for ways to prevent them from coming back. You may also ask our staff about our rat damage repair services.
Mice Removal in Orlando, Florida
Smaller than rats but just as dangerous and damaging, when you see a mouse in your property, call for assistance right away. Florida Mice and Field Mice are some of the most common mice species found in Florida. These tiny mammals can bring viruses and bacteria that can cause serious infections. They love chewing and eating so there's also a possibility of them creating serious damage to your property. Furthermore, just like rats, their droppings and urine bring some deadly diseases including leptospirosis.
For Orlando mice removal service, Animal Wildlife Trappers is here to help. As you probably already know by now, mice these days are smart creatures. Mousetraps and other DIY methods simply do not work all the time anymore especially if an infestation involving numerous mice has already begun to unfold in your home. Rest assured, our team is well-equipped and experienced to solve your mouse problem.
Licensed Orlando Animal Removal Contractor
Animal Wildlife Trappers offers more than just rat and mice removal services. Our crew is extensively trained, experienced, and equipped to carry out all kinds of Orlando animal removal jobs you require. We also offer the following animal removal services:
For your animal removal requirements in the Orlando area and surrounding communities across Central Florida, we are happy to help. Schedule a free inspection and get a free estimate today. You may reach us at 352-267-0546.