Apopka Animal Removal Contractor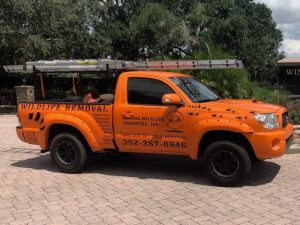 Apopka animal removal services are very much in-demand because there are a variety of wild animals that unexpectedly wander into residences, commercial areas, and other public spaces. While some animals may seem harmless and sometimes even cute and adorable, it is best to remember they are wild and undomesticated. When you attempt to simply pet them or even feed then, they may attack without warning. So any time you encounter any of these wild animals, get assistance from the experts at Animal Wildlife Trappers.
Years of experience have made us experts in animal removal services in Apopka, FL and surrounding areas. We serve residential and commercial clients who require wildlife removal assistance including rat removal, bat removal, raccoon removal, squirrel removal, mice removal, and many more. Rest assured that when you call the pros at Animal Wildlife Trappers, you will get top quality services you cannot find elsewhere. We will humanely capture and relocate wild animals. We also offer animal damage repair service as well as attic sanitation when necessary.
Rat Removal in Apopka, Florida
Rat removal has always been our most popular service because almost every household, no matter how much you clean your surroundings, have dealt with rats. These little critters reproduce quickly and when you don't get rid of them right away, you might be faced with a more serious rat infestation.
Animal Wildlife Trappers will help remove the rats from your property and look for ways to prevent them from coming back. We will find their usual entry points and seal those for you so that they would have a hard time entering your home. In case of a rat infestation in your attic, we recommend sanitizing the attic area to get rid of possibly deadly viruses and bacteria that critters such as rats may have left behind.
Apopka Raccoon Removal Services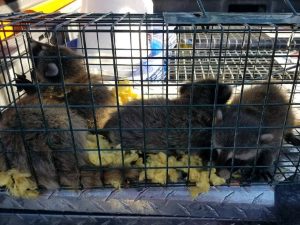 Raccoons are potential rabies carriers. Although rabies cases are quite rare from raccoon bites, it is still a possibility that you wouldn't want to risk. If ever you find a raccoon or pack of raccoons in your property, do not hesitate to get services from the top raccoon removal company in Apopka, the Animal Wildlife Trappers.
Since they're nocturnal, you will rarely see raccoons roaming around your property in broad daylight. You might see their waste and droppings around your lawn or pool area. Another sign of their presence the previous night would be trash and garbage cans messed around. If you suspect any raccoons coming into your Apopka property, call us for assistance right away.
Schedule an Appointment With Animal Removal Experts
For your animal removal needs in Apopka and surrounding areas in Florida, Animal Wildlife Trappers is the company to call. We offer reasonably priced services and we promise to deliver exceptional work each time. We have a team of highly trained and well-equipped staff who can carry out any kind of animal removal job no matter how simple or complex it may seem. Schedule your appointment for a free inspection with the animal removal experts of Animal Wildlife Trappers today by calling 352-267-0546. We also offer free estimates!