Free Animal Entry Home Inspections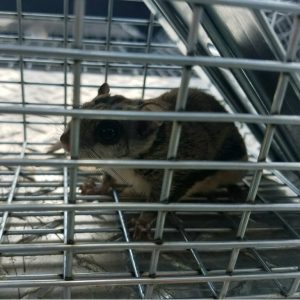 Are you hearing a noise in the attic? Are you seeing evidence of unexplained home deterioration? Our free animal entry home inspections are a quick and thorough way to ensure your home is critter-free!
If you see anything amiss in your home and you have even the slightest inking it might be related to an animal problem, don't hesitate to call Animal Wildlife Trappers.
Schedule Your Free Inspection
You can schedule your free animal entry home inspection in one of two simple ways:
Fill out and submit the form to the left.

Call us at 352-267-0546 for immediate service.

Schedule your free home or commercial building inspection.
We'll give you peace of mind at no cost to you!
Free Inspection for Animal Activity
We will come and investigate at no charge to you. Animal Wildlife Trappers will quickly visit your home or business to uncover any uninvited visitors from the outdoors. After our thorough inspection is complete, you will have peace of mind that order is restored. You will no longer have wild animals as house pets!
Once we have identified the type of wildlife invading your space and causing damage to your home or threatening your safety, we will efficiently trap and remove it without any disruption to your home or business. All of our trapping services are performed in the most humane ways possible.
Finally, we will perform repairs to your damaged property and safeguard your home or business from any further wildlife invasions. Having a home that you know is safe and protected should be a top priority for your family! Our inspection and process will guarantee this peace of mind.
Call Animal Wildlife Trappers today at 352-267-0546 for a free animal entry home inspection. We perform both residential and commercial inspections in Orlando FL and the surrounding Central Florida communities.