Animal Removal in Orange County, FL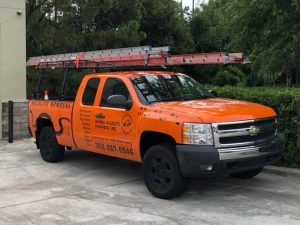 Are you experiencing some animal problems at home or in your place of business? You are not alone. In Central Florida, critter issues are quite common and we've seen many of them causing stress, inconvenience, and damage – some more serious than others. If you need animal removal Orange County services, we are here to help. Animal Wildlife Trappers is a trusted animal removal contractor in Central Florida and surrounding areas. We make sure that animal problems in your property are addressed. We also do our best to help prevent them from coming back.
 
Animal removal Orange County is a job that should be done by experts. At Animal Wildlife Trappers, we have a team of extensively trained, knowledgeable, and experienced staff who can provide reliable critter removal assistance anytime you need it.
 
The Orange County cities we service include the following and more:
Raccoon Removal in Orange County, Florida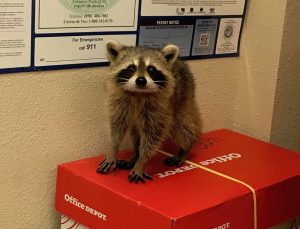 Many of us already know how raccoons can make such a huge mess. They're nocturnal creatures and they mostly come out at night. They would rummage through garbage cans and take shelter in sheds, garages, abandoned cars, and other areas you would rarely check in your property. Although most of them are harmless – raccoons are not known to attack humans unless they feel threatened – they still don't belong to residential and commercial communities. These are wild animals and they may bring viruses and diseases with them.
 
For Orange County raccoon removal, we can give you the assurance that Animal Wildlife Trappers uses humane methods in capturing and relocating these critters. Furthermore, we can help you out with animal damage repair in case these critters managed to destroy parts of your property. We also offer attic sanitation service in case they stayed on your attic and may have left their droppings and urine behind.
Professional Animal Removal Orange County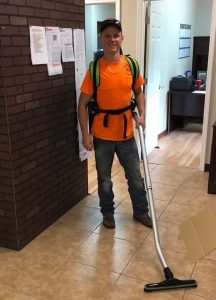 Aside from raccoon removal, Animal Wildlife Trappers offers many more animal removal Orange County services. Among the most common concerns we get calls for are rat removal, mice removal, bat removal, squirrel removal, and many more. Though DIY traps and other ways to capture these critters exist and are sometimes effective, they can be very challenging and sometimes dangerous. It is highly recommended for you to call professionals to help you with these animal removal tasks.
 
Our job is considered done when we know for sure that you are 100% satisfied with our work. You simply have to call us to schedule an appointment. However, we also understand that not all animal removal needs in Orange County can wait. And so we also provide emergency animal removal to our customers who need immediate assistance.
Call to Schedule a Free Inspection
Do you suspect that there's an animal in your property but not sure of it? Do you already know that you have an animal problem but don't know how to solve it or where exactly they're hiding? Animal Wildlife Trappers is here to help you out. Call us to schedule a free inspection so we can find the right ways to solve your Orange County animal problem!
 
For dependable animal removal in Orange County, FL, reach out to Animal Wildlife Trappers! You may call us at 352-267-0546 to get a free estimate.