Clermont Animal Removal Specialists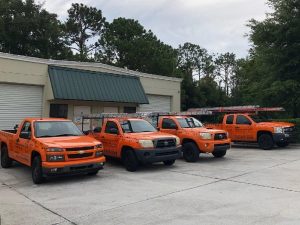 Anytime you are looking for Clermont animal removal specialists, Animal Wildlife Trappers is the best company to call. Years of experience made us experts in the field. So whether you are having dead or alive animal issues in your residential or commercial property, our staff can handle the critter removal job for you.
Animal removal is a job best done by experts. One must not take for granted how dangerous handling wild animals can get. These critters may attack unexpectedly no matter how harmless they may seem. When you call Animal Wildlife Trappers for animal removal in Clermont, expect our team to arrive at your location in a timely manner equipped with all the tools and equipment needed to capture critters safely and effectively.
Rat Removal in Clermont, FL
Homeowners and business owners have called us countless times because of rat problems. While some people would choose to DIY their way into catching these furry critters, many would wisely decide to get professional assistance instead. DIY methods, although effective in the meantime, are merely Band-Aid solutions to a problem that may occur again and again.
Our Clermont rat removal experts will identify the source of your rat problem by looking for their entry points. These will be sealed to prevent them from coming back. Should there be any rat damage left behind, then we can repair those for you as well. Most importantly, our team is extensively trained in sanitizing areas where these critters were such as your attic. This way, the viruses and bacteria they left behind will be removed completely.
Clermont Squirrel Removal Experts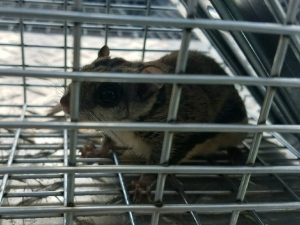 Squirrels may seem cute and totally harmless but we've seen great damage caused by these critters. They cause stress to pets, they're dangerous, especially when you have young children in your house. Worse is how these wild animals would continually chew on just about everything including wires in your home. Ever heard of fires caused by squirrels? Yes, those aren't fake news at all.
Though many of us would spot squirrels outdoors, some of these rodents are brave enough to enter your home to look for more food. When this happens or even when you see a squirrel way too often in your lawn or garden, call for squirrel removal Clermont service right away. Worry not because our team always practices humane animal removal so we will also make sure that the critters we capture are safe.
Schedule Your Free Clermont Animal Removal Inspection
All sorts of wildlife are no longer rare sightings for many Clermont property owners and so whenever you need animal removal service, know that there's a company you can depend on anytime you need help. At Animal Wildlife Trappers, we are committed to delivering only the best and most responsible animal removal services in Clermont, Florida. We offer Clermont mice removal, raccoon removal, bat removal, hog removal, and all other wildlife removal requirements you may have. Schedule your free inspection today. You may reach us by calling 352-267-0546. We also provide free estimates!