Seminole County Animal Removal Services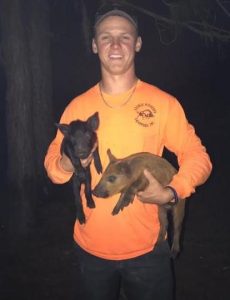 Are you looking for a Seminole County animal removal contractor? If so, you came to the right place. Animal Wildlife Trappers is a reputable wildlife removal company offering reliable and affordable wildlife removal services. We have a team of experts who are more than happy to help you no matter how big or small the animal problem is in your property. Our services are available for both residential and commercial properties in Seminole County.
At Animal Wildlife Trappers, we are committed to delivering exceptional workmanship at all times. Animal removal isn't always a one-day job. While other critters are easily captured, others may require a lot of time and effort to catch. For instance, a raccoon trapped in your garden shed can be captured by our staff immediately. On the other hand, a rat infestation may take a few days or so to resolve completely. For your peace of mind, our job is considered done only when the problem is solved. Through years of experience and with the right knowledge and equipment, we can give you the guarantee that we will take care of your animal problem in your Seminole County property no matter how difficult or challenging it may seem.
Our animal removal services are available in the following Seminole County cities:
Raccoon Removal in Seminole County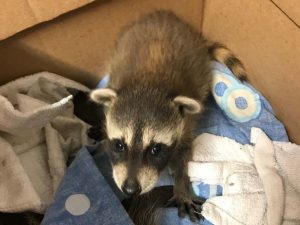 For many years now, we have been called for a variety of animal problems in homes and commercial areas in Seminole County. Among the most common concerns of homeowners are raccoons wandering into their property. Some raccoons can easily be shooed away through loud noises or by flashing lights at them. Others make it a little more difficult especially those critters that keep on coming back. Raccoons are troublemakers and can get very damaging especially when they stick around for long. They would mess up garbage, eat your pet's food or even find their way indoors when they couldn't find food outdoors.
Animal Wildlife Trappers offers Seminole County raccoon removal services. Aside from just capturing the raccoon, we ensure they are humanely relocated to a safe place far away from your home. Our team can also suggest the best raccoon prevention methods to keep these critters from coming back to your property.
Seminole County Rat Removal Services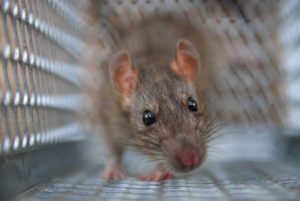 Another common concern among Seminole County residents and property owners are rat infestations. As most of us already know, rats are small but dangerous creatures. They carry viruses and diseases that are potentially deadly such as leptospirosis or rat-bite fever. Since they reproduce quite quickly, a couple of rats can easily turn into a serious infestation within months. As soon as you suspect rats in your home, call Animal Wildlife Trappers for rat removal services right away.
Rats are damaging creatures. They chew on wires, insulation, vents, pipes, and leave their urine and droppings behind. Aside from just removing them, we also offer entry point sealing service so they wouldn't have a way back into your home. In case of damage, ask our team about our Seminole County animal damage repair services.
Call Us for Free Inspections
Not all critters show themselves straight away. Some would successfully hide in the attic or crawlspaces for weeks to months. When you suspect an animal infestation, call Animal Wildlife Trappers for free inspections. We offer professional mice removal, bat removal, bird removal, squirrel removal, and many more critter removal services in Seminole County, Florida. You may reach us at 352-267-0546 to get a free estimate!