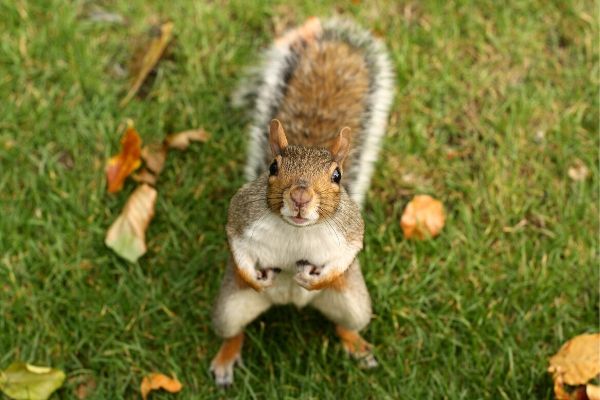 Animal infestations cause varying degrees of property damage — torn screening, shredded insulation, and chewed siding. While this can cost you a hefty sum, the risks to your health and safety are far more concerning. Keep yourself safe from dangerous animal behavior by calling our team at Animal Wildlife Trappers. We offer professional animal removal services in Winter Springs and surrounding Central Florida cities, so you never have to look far for personalized wildlife protection.
Squirrel Removal in Winter Springs
While squirrels are known for getting into trouble and finding any entry point available, they're also known for getting unintentionally stuck. If you're convinced you might have a squirrel infestation or another squirrel issue, these are the top four signs to search for:
Torn insulation
Chewed wiring
Squirrel droppings
Small animal tracks
Still, unless you perform a thorough inspection, you might have a hard time understanding what kind of animal is in your home or place of business. Instead of doing guesswork, enlist the help of our licensed staff for guaranteed results.
Winter Springs Raccoon Removal
From spreading trash to spreading rabies, raccoons can bring serious, dangerous trouble when they stray from their homes in the wild. To capture and eliminate these critters, we use tools specifically designed for raccoon removal. Instead of using inhumane and unhelpful wildlife methods, our Animal Wildlife Trappers technicians carefully choose solutions we know to be both safe and effective.
Specialized Winter Springs Animal Removal
Superior Winter Springs animal removal requires a specialized approach. Instead of assisting our clients with the same exact services, we start with an inspection to get to know your property and your problem — because every building is built differently, and so is every wildlife issue.
This strategy helps our Animal Wildlife Trappers team to create a solution that fits your specific issue, whether that be exclusion, prevention, restoration, or a combination of all three. When you're ready for us to get started on a wildlife removal and prevention plan for your commercial property or residential building, call Animal Wildlife Trappers today at 352-267-0546.