Polk County Animal Removal Contractor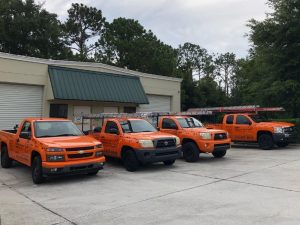 Are you looking for a dependable Polk County animal removal contractor? You landed on the right page! Animal Wildlife Trappers is a trusted animal removal company that offers services to residential and commercial customers in Polk County, Florida. We offer full animal removal services including prevention, capture, and removal of all kinds of critters. If these wild animals left droppings, possible sources of viruses, and damages behind, we have a professional team who can help you out.
We understand how frustrating and stressful animal problems are. While we are also animal lovers ourselves, we also believe that wild animals do not belong to homes and places of business. These critters may cause damage to property and injury to humans and pets when they are not controlled and captured. If you suspect or see a critter in your property, do not hesitate to reach out to Animal Wildlife Trappers. An expert Polk County animal removal professional will be with you to assist you as soon as possible.
The cities we service in Polk County are the following:
Rat Removal in Polk County, Florida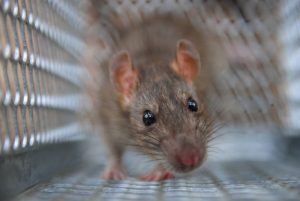 Rats are some of the most common critters pestering Polk County residents and property owners. Even if we keep our homes and offices clean and organized, there's always a chance for a rat infestation. When these rats find food and a safe place to stay in your property, they can multiply quickly and create a whole lot of damage.
Sure, there are DIY rat traps and other methods to get rid of rats. However, not all of these are effective and many of them are temporary rat removal methods. At Animal Wildlife Trappers, we provide tried and tested Polk County rat removal service. We can also help seal entry points to prevent them from coming back. You may also ask for animal damage repair services if these rats caused damage to your property.
Polk County Bat Removal Services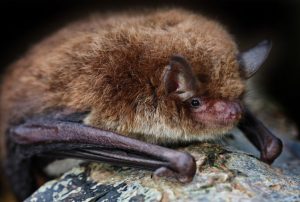 Bats are nocturnal creatures. They usually come out at night. Though most of them prefer to live in caves peacefully, many of them do not find good enough shelter for themselves in Polk County. Some residents have called us because of a bat infestation in their attics and other rarely used areas of their homes. The attic is a bat favorite because it's warm and nobody really notices them there in the evening. If you suspect a bat infestation, call Animal Wildlife Trappers right away.
We humanely remove animals from residential and commercial properties by using effective yet animal-friendly methods. When you call for Polk County bat removal services, you may also request for our team to repair possible damage. Since these bats may leave guano (droppings) or their urine behind, which could cause damage and possible diseases, ask us about attic sanitation as well.
Call for a Free Inspection Today!
Some critters are immediately seen such as when raccoons rummage through your garbage cans at night or when pigeons spend a lot of time on your roof. However, some simply make their presence felt. If you're unsure of the critter you're dealing with or if you know about having an animal problem but do not know what to do about it, Animal Wildlife Trappers is here for you. Call us for a free inspection so we can check what we can do to ensure these critters won't bother you anymore.
Animal Wildlife Trappers offers numerous other animal removal services in Polk County, including armadillo removal, squirrel removal, and many more. Call us at 352-267-0546 for a free quote!