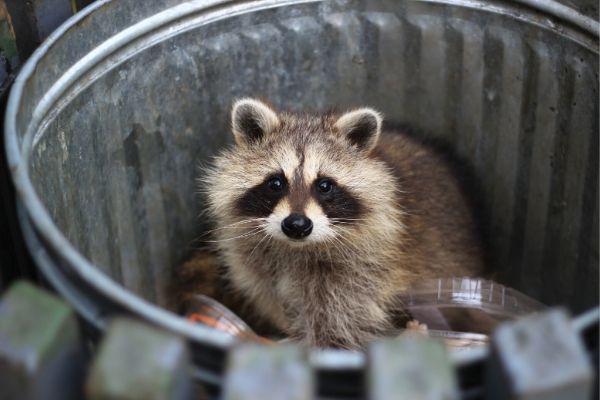 The residents of Casselberry, Florida are no strangers to wild animal encounters. From raccoons to squirrels, all kinds of creatures call the Orlando suburb home. Oftentimes, their search for food and shelter can lead them to wander into your Casselberry home or place of business and get trapped. Whether they're stuck in your walls or nesting and breeding in your attic, the sounds of pests scurrying in your home can be disturbing and keep you up at night. If left unattended, invasive wildlife will destroy your property from the inside causing destruction and contamination in addition to sleepless nights.
If you discover the presence of wild animals on your property, do not hesitate to contact the experts at Animal Wildlife Trappers for fast and reliable Casselberry animal removal services.
Our Humane Animal Removal Process
The licensed and trained professionals at Animal Wildlife Trappers are experienced with all different kinds of pests in Florida. Common invasive animals in Casselberry include bats, rats, mice, squirrels, raccoons, and opossum. Our approach to each removal is straightforward, effective, and safe. Our process involves:
A thorough property inspection to locate and safely remove any and all unwanted animals
Identifying and sealing any entry points that the animals could have used to gain entry
Top to bottom sterilization and sanitization of your property
Because wild animal behavior is unpredictable, we highly advise against attempting do-it-yourself animal removal methods. Handling wild animals without the proper training or equipment can be incredibly dangerous. Most pests have sharp claws and teeth that they may use to attack if intimidated. Furthermore, the animal on your property may carry any number of dangerous diseases. Instead of putting yourself at risk, call the experts at Animal Wildlife Trappers.
Rodent Removal in Casselberry
Rodents such as rats, mice, and squirrels have no place in your home. They are destructive creatures that must constantly chew to dull their growing teeth. Not only can their chewing cause damage to the foundation of your home, but they may also gnaw through electrical wires, which can lead to power loss and fire hazards. Our Casselberry animal removal experts are well-versed in rodent removal, so if you think you may have an infestation, call us for swift removal before significant damages take place.
Your Casselberry Animal Removal Experts
Whether it's a bat, opossum, or any number of Florida pests, the experts at Animal Wildlife Trappers treat every removal with professional care.
All of our services are safe, humane, and tailored specifically to your individual needs. We will work with you to strategize a removal plan that accommodates your schedule and budget before safely removing the animal, cleaning any traces of the infestation, and repairing any damages with expertise and precision. For more information on our services or for a free wildlife removal estimate from one of our experts, call us at 352-267-0546 today.