Homeowners' Associations Animal Removal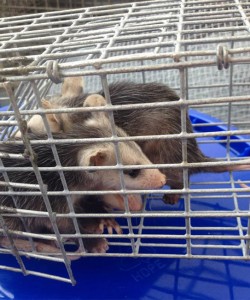 Homeowners' Associations have an important role in serving the residents in the communities they manage. This is a volunteer job, so many times the work has to get done by its members on a part-time basis. Animal Wildlife Trappers partners with Homeowners' Associations in the area to relieve one concern that affects many local neighborhoods: animal intrusion.
If your community has animal intrusion issues that need to be dealt with and eliminated, we can help! Our animal and wildlife removal professionals have dealt with every nuisance animal species in the state of Florida. So we have a wide range of experience in not only removing nuisance critters, but also making sure they don't come back.
Animal Entry Proofing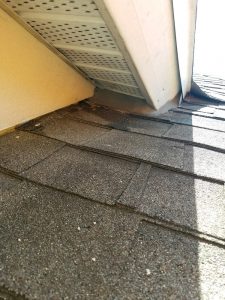 Many wildlife removal companies are very effective at removing animals from homes and cleaning up the mess they leave behind, but that is where they stop. The key to eliminating the problem long-term is to properly provide entry proofing to ensure they don't come back. There are many ways to do this, and Animal Wildlife Trappers uses only the most effective methods to protect residential homes.
Very often once the problem starts in a neighborhood, things can get out-of-control very quickly. So instead of having one or two homes affected by an animal intrusion issue, you might have an entire street that is now impacted. This is why it is imperative to get in front of this problem and deal with it early. If you wait and put the burden on individual homeowners, things will quickly spin out of control.
Free Home Inspections
We also offer free inspections to assess the threat of animal intrusion, and can also assess if your home is vulnerable to intrusion. So if your community is near a wooded area, or if you suspect you might have an animal intrusion problem, we can do a free inspection and give you professional recommendations on what you need to do.
Proactive Animal and Wildlife Removal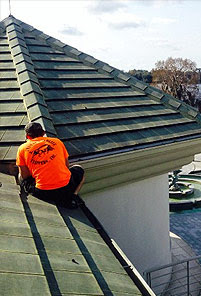 This is why we work very effectively with Homeowners' Associations, to ensure a proactive strategy to protect the entire neighborhood from nuisance animals and animal intrusion. If your approach is proactive it will be much more effective and much more successful in keeping the residents happy.
We perform every wildlife removal and animal removal service in the Central Florida area, to include the following:
We also provide attic sanitation services which are important to return an infested home back to normal. Many of these nuisance critters carry diseases that can be spread through a household, and although these cases might be rare, why take any chances? Our attic sanitation and attic cleaning service will completely sanitize the affected space, and give the homeowner peace of mind that normalcy has returned.
For professional and humane animal removal in Orlando FL and the surrounding areas, call Animal Wildlife Trappers at 352-267-0546 today. We service all of the Central Florida area, to include The Villages, Orlando, Clermont, Groveland, Minneola, Kissimmee, Hunter's Creek, Lake Nona, Maitland, Longwood, Altamonte Springs, Longwood, Deltona, Windermere, and all of the surrounding areas.