Has your house become home to a colony of bats? Are you struggling to track down rats running through your business? Whether it's a single wild animal or a family of critters, our team of trained professionals at Animal Wildlife Trappers is here to help your St. Cloud property. Mixing humane solutions with professional experience, we guarantee effective results that don't cause harm. Before you stop and try DIY or reach out to an unqualified provider, contact us for a free quote on St. Cloud animal removal.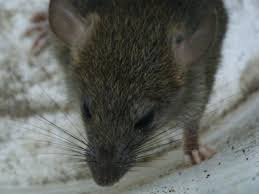 Rat Removal in St. Cloud
Skilled climbers and expert stowaways, rats can enter your home or business through small holes and cracks. Once inside, these rodents can access virtually any part of your property and leave a number of signs behind:
Torn shingles
Chewed insulation
Gnawed wiring
Feces and urine
If any strange activity pops up around your commercial or residential building, let our staff at Animal Wildlife Trappers know as soon as possible. This way, we can schedule an inspection, get to the bottom of your suspicions, and hopefully stop an infestation before it starts.
St. Cloud Squirrel Removal
Any vulnerable parts of your property, such as worn shingles or unsealed entry points, are easy targets for squirrels. With teeth as tough as nails, these animals can chew past all kinds of obstacles and gnaw through the very structure of your building. At Animal Wildlife Trappers, we professionally set traps to humanely capture squirrels and remove them from anywhere they might be hiding inside. And if there are squirrels stuck in your chimney or walls, we can find a way to help them out and back into the wild.
St. Cloud Animal Removal Specialists
Even the smaller wild animals of St. Cloud are a threat to unprotected properties. Don't let your commercial or residential building fall victim to an infestation when you could call our team at Animal Wildlife Trappers. Available to schedule inspections and on-call for emergency wildlife services, we can assist you with humane solutions that come with a three-year guarantee.
If you're interested in our St. Cloud animal removal services include:
Give us a call at 352-267-0546.