Orlando Bat Removal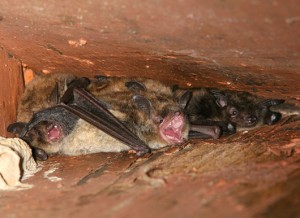 Bats can be a common problem for Orlando homeowners and business owners. In most cases, we receive calls because a colony of bats has moved into the attic, or a number of other spots, within a home or building. Animal Wildlife Trappers will promptly remove the bats from your space, and as importantly, identify how they are entering to prevent further bats from moving in. Our Orlando bat removal service is one of our most popular services, and we have highly trained technicians available will remove the bats in your attic in a safe and humane manner.
A more specialized form of animal removal, removing bats is performed through the process of exclusion, or guiding the animals out of the space as opposed to trapping them. We recommend a professional cleanup once the bats have been removed because they let likely defecated in the space and this can be hazardous to your health.
Common bat issues facing Florida home and business owners:
Swarming colonies of bats outside of the home or office
Bats trapped or living in a chimney or attic
Foul odor due to bat droppings and waste
These issues, of course, do not include that bats are pretty creepy to many people, and generally not a welcome guest in your home or attic.
Laws Protecting Bats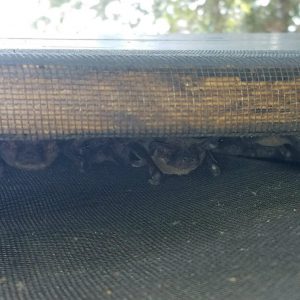 Many homeowners are not aware that there are certain times during the year when you cannot just remove bats from your attic space. This is because when bats are raising their young, they must be allowed to raise them for three (3) months after birth, without interference, until they are able to depart your attic paradise on their own accord. This, of course, is to enable humane treatment of bats. If this maternity process was to be interrupted, the young bats would certainly not survive. The Humane Society has more information on eviction notice for roosting bats.
If you are unsure as to how to deal with bats in your attic, or somewhere else in your home, call the professionals at Animal Wildlife Trappers for a free consultation. We would be happy to come to your home or business and evaluate your unique situation and provide professional feedback on the best way to remove the bats and also seal your home to protect against future invasion.
Professional Bat Removal Service
And never attempt Orlando bat removal on your own, as bats are notorious carriers of the rabies virus, which can put you and your pets in serious harm. So calling the professionals is the only option if you suspect a bat problem on your premises. Click to learn more about bat facts that might impact your property.
Need help in removing bats from your property? Call Animal Wildlife Trappers today at 352-267-0546 for more information on bat removal Orlando, FL, and to also get a free estimate for our services. We service all of Central Florida.