Our Humane Approach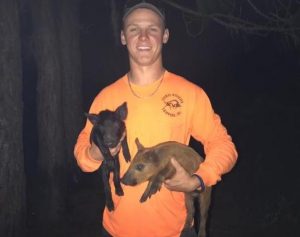 When removing animals from homes or commercial properties, Animal Wildlife Trappers always strives to use the most humane and environmentally-friendly methods possible. Our goal is to remove the critter from the customer's home without allowing further damage, or allowing harm to the animal itself. Our humane approach places a high priority on the welfare of the animal. Our mission is to provide customers with lasting solutions using a humane approach. This allows us to back our work with our industry-leading 3-YEAR GUARANTEE.
In most circumstances, animals such as squirrels, possums, bats, and raccoons can be removed from your home or attic without coming into physical contact with them. By using a one-way door, animals can leave the house and not return. This is not only the safest approach for your technician removing the animal, but also for the animal itself. It allows for humane animal removal, while also achieving the objectives of the homeowner or commercial building owner.
Humane Animal Removal Practices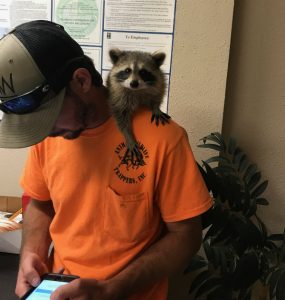 We strive to make the entire process efficient and effective to achieve animal removal objectives, while placing minimal stress on the animal to be removed. Trapping, handling, and relocation are all done with professionalism and proper care to provide the greatest chance for the animal to thrive in their new environment. We train all of our animal pros in humane removal practices.
This has been the foundation of our business from its inception: providing residential and commercial property owners effective animal removal solution, always with the most humane practices possible. In many cases, these animals set-up their home on your property as a family, so we take care to keep the family a unit during the removal process.
Keeping Pups With Mom
When dealing with nuisance wildlife, there are many circumstances where the resident critter has babies or pups that are being sheltered in your home's safe environment. Animals such as raccoons tend to be very protective and at times aggressive when juvenile pups are present. When removing these animals from your home, Animal Wildlife Trappers always relocates them together, and is very very careful not to separate the mother from any of her young.
Things to Know About DIY Approaches
We run into scenarios where a customer has attempted to resolve the issue themselves prior to calling us. Often traps are set, or poisons are placed that are not for the correct animal due to failed identification by the customer. And often times is not the consumer's fault, as many of these commercially marketed traps are not a one-size-fits-all!
Often people hear noises in their home and think the solution is as simple as throwing poison packets in the attic. Or even worse, glue boards that offer a uniquely torturous death for the critter. It often times fails to resolve the issue, and in most cases leads to further issues and expense for the consumer.
Humane Animal Removal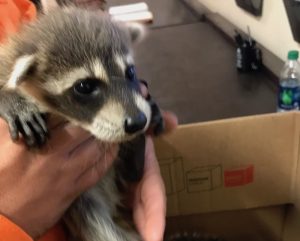 If an animal is poisoned, it is going to slowly (and painfully) die in your attic or wall voids. The decaying animal also leaves an odor throughout the home that is not easy to live with, or get rid of. Most of the time, customers cannot live with the smell in their home during the decay process (it lasts about a month). And so they resort to cutting drywall, patching it, and painting it in order to be able to reach the dead animal. This is why humane animal removal is imperative when dealing with nuisance animals. It is just the right thing to do!
All of this inconvenience can be avoided by starting with the correct approach, determined by a professional. When you attempt to do it yourself, the clean-up of the mess can be as expensive as the original extraction. Think of the timeless carpenter's adage "Measure twice, cut once." When you plan the removal properly using a trained animal removal expert, you will save in the long run. The savings will not only be in dollars, but also in headaches and peace of mind.
No Obligation Inspection
Our humane approach always starts with a complimentary, NO OBLIGATION inspection. Our animal trapper representative will meet you at your home or building and inspect your attic, crawlspace, and roof, assessing for wildlife inhabitants as well as damage. If there are no issues that require our services, then there is no charge. If animals are located, or there is a need for our services – we will agree upon any pricing with you prior to starting.
Animal Wildlife Trappers considers the humane treatment of animals the hallmark of our business. Each phase of our animal removal process focuses on the humane treatment of the animal. We always strive to make the removal as comfortable as possible for these furry friends, and minimize the stress. Call us today at 352-267-0546 for a free estimate for animal removal in Orlando, and remember the advice is always free!
We service all of Central Florida, to include
Limestone
and all of the surrounding communities.