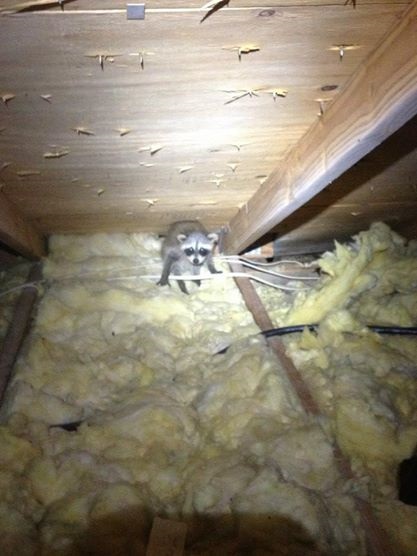 There is more than one way to go about handling your Sanford wildlife infestation. While it might seem more affordable to attempt animal removal yourself, you probably know that one small mistake could end up costing you a whole lot more in the long run. If you're in search of professional Sanford animal removal, Animal Wildlife Trappers is just the provider you need. We know how to safely locate and capture creatures hidden in your home or place of business.
Opossum Removal in Sanford, FL
Although opossums are known for being timid, they are still just as dangerous as any other wild animal in Sanford. That's why opossum removal from our crew at Animal Wildlife Trappers is an absolute must. We know how to safely handle these tricky critters and remove them from your property without stirring up trouble, which protects you from danger and disease. Furthermore, we can stop opossums from targeting your building again by sealing entry points and completely cleaning the areas they contaminated.
Professional Sanford Raccoon Removal
A likely carrier of rabies, any raccoon on your property is a priority. That's why we think it's important to offer our expertise for removal, prevention, and complete protection. For example, instead of just trapping raccoons, we also provide entry point repair and attic sanitization to keep you and everyone else on your property safe. Our services are quick and effective, which means we can offer you top-quality results at the most competitive rates.
Searching for Sanford Animal Removal Services?
Commercial repellants and products are widely available, but that doesn't mean they're widely effective. Different animal species require different methods of treatment, which is why it's easy to waste money and time when you opt for DIY solutions instead of professional ones. Stay free from disease and keep those around you in the clear by contacting the wildlife experts at Animal Wildlife Trappers.
Our Sanford animal removal services were designed to work with your budget without withholding any essential steps. For a free estimate or to learn more about our process, give us a call at 352-267-0546.