Eustis Animal Removal Specialists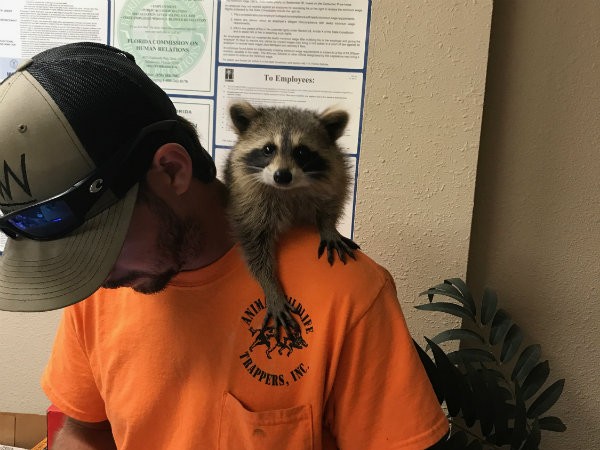 It can be truly awesome to glimpse the power, beauty, and majesty of Florida's natural wildlife while out in the great outdoors. However, witnessing wild animals on, or inside, your Eustis property can be quite unnerving as they can cause damage and contamination in their search for food and shelter. If you have animals invading your home or business, the professional handlers at Animal Wildlife Trappers have the experience and knowledge to assist you with safe and humane animal removal.
4 Common Eustis Animal Removal
The animal removal experts at Animal Wildlife Trappers have experience handling just about any type of wildlife infestation imaginable; however, Eustis area residents commonly require assistance removing the following animals:
Squirrels. These familiar bushy-tailed critters love gnawing their way into homes and office buildings to make nests. We safely remove them with humane methods and repair any entry points they may have created in the process.


Opossums. Opossums may look harmless, but they can cause quite a bit of damage. They love rummaging through garbage cans and can tear through the produce from residential gardens. Fortunately, we have encountered enough opossums in our time to perfect a safe trap and release method.


Bats. Bats enjoy colonizing the attics of residential homes and commercial buildings given the height and dim ambiance. We evict bats by way of exclusion using one-way traps that allow them to exit your attic but not return.


Rats. Rats have a fantastic sense of smell and are always on the move in search of food. If a rat has already made a home in your attic, walls, or crawlspaces, chances are another rat will find its way in. Rats are notoriously disease-ridden, so we recommend enlisting our humane rat removal services immediately once you know there are rats about.
Safe and Harmless Animal Removal in Eustis
Here at Animal Wildlife Trappers, we love all animals. That's why we only use the safest and most humane animal removal methods available, placing a high priority on the welfare of animals. If you need help removing unwanted, nuisance animals from your Eustis property, then our expert animal wildlife trappers are ready to assist you.
Your Eustis Animal Removal Experts
Wild animals belong in the wild, not in your home or business causing health and safety issues for you and your loved ones. Whether you're dealing with squirrels, opossums, bats, or rats, the professionals at Animal Wildlife Trappers are experienced and equipped to handle all your Eustis animal removal needs. For a free wildlife removal estimate, call us today at 352-267-0546.