Dead Animal Removal Services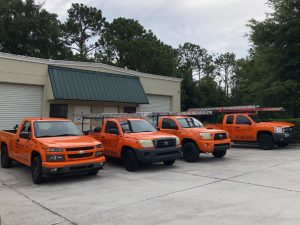 In many cases, home and business owners become aware of an intruder after the animal has passed on. Animal Wildlife Trappers can quickly come to your home or business and perform the dead animal removal in Orlando and the surrounding areas. We will also investigate how the animal breached your home or business to prevent future wildlife invasions.
Animals oftentimes die after they have entered a home or business. You may not realize this until you have a powerful stench in your home. If you suspect you have a dead animal in your home or commercial building, call the pros at Animal Wildlife Trappers. We will come to your home or business and perform a free inspection to determine if you have a dead animal.
Safe and Efficient Dead Animal Removal
When we find critters on our property, we call for animal removal assistance. This is a good thing since you can be sure that your home and your family remain safe, and the critter is brought to a safe place too. However, there are times when it's too late and you become aware of the critter's presence because of a really powerful stench you can smell throughout your house – then it's time to call for dead animal removal services immediately.
If it is determined that you have a dead animal in your home or commercial building, we will fix the problem! We have the experience to reach any nook and cranny that might be the location of the animal. So whether it is in an interior wall or the far corner of your attic, let us do the hard work and eliminate this problem for you.
Some people are, we would say, brave enough to handle a dead animal on their own and bury it in their backyard. However, this is not recommended at all. Dead critters may carry more germs and diseases than they did when they were alive so handling carcasses can be very risky.
In many other cases, you can smell that powerful stench but you don't know exactly where to find the dead animal. They could be behind the ceilings, walls, ventilation pipes, and other hidden areas. Trying to look for them on your own can lead to heavy damage to the structure of your home.
What Happens After You Perform a Dead Animal Removal?
After completing the dead animal removal, we will sanitize the area to ensure no airborne contaminants leave a lingering effect. This is important as decaying carcasses can often leave behind very unhealthy substances. You never want your family exposed to these dangerous possibilities.
We also know that if you have a decaying animal in your home, you likely don't want to wait four days for service. At Animal Wildlife Trappers, we have the size and resources to move quickly to remove a dead animal. So we will be there on short notice and restore order in your home or business. If you have a dead animal stench in your home, you will likely be in a hotel room until the problem is fixed! Let us save you the inconvenience and aggravation.
Call Animal Wildlife Trappers today at 352-267-0546 today for a free quote
Thankfully, there are experts you can call. Whether dead or alive, Animal Wildlife Trappers can assist you. We specialize in trapping and removing animals of all kinds in the Central Florida area. We take care of dead animal removal in Orlando and the surrounding areas. We offer fast and efficient service, and can quickly resolve any issue that you might have.