Bushnell Animal Removal Services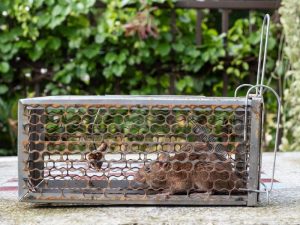 Bushnell animal removal is an expertise brought to you by the Animal Wildlife Trappers. We offer a variety of different wildlife removal services in the Bushnell area and surrounding communities in Florida. Our services are available for both residential and commercial clients. We strive to deliver topnotch services at a reasonable price and in a timely manner. Any time you encounter a wild animal in your property or if you suspect one to be lurking around, call us right away for assistance.
Animal Wildlife Trappers has been in the animal capture and removal industry for many years now. After all this time, we gained the trust and approval of our countless clients because of the exceptional services we provide. We are proud to say that we apply humane animal removal methods and all of our staff and crew are highly trained and well-equipped. Expect any animal removal job, no matter how big or small, done properly and safely.
Mice Removal in Bushnell, FL
Mice are tiny critters that are very damaging and must be dealt with immediately. Taking their presence for granted and hoping that they would just go away eventually can lead to serious and expensive damage to your property. You also have to consider that they carry with them viruses and bacteria that can cause serious illnesses. When there are mice in your house or other parts of your property, get help from the experts at Animal Wildlife Trappers.
There are plenty of DIY mouse traps you can buy off the market. However, these only provide a temporary solution that might remove some of these little furry creatures from your property. However, you must know that mice reproduce and multiply quickly. When you spot one mouse, there's more likely a lot more of them hiding around your house. One female mouse can get pregnant anywhere between 5 and 10 times each year. Each litter may consist of up to 14 tiny baby mice. Say there's one female mouse in your house and has bred at least 5 times in a year and gave birth to 6 babies. Then you easily have 30 more mice and for sure there are more females in there. That's a serious infestation already.
So any time you suspect a mouse in your Bushnell home or place of business, get assistance from the mice removal pros at Animal Wildlife Trappers!
Bushnell Raccoon Removal Pros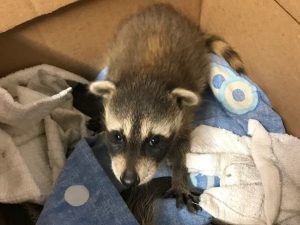 Raccoons are yet another type of critter constantly wandering into Bushnell properties. You might notice messed up garbage cans in the morning or unexplainable droppings and waste around your lawn area. These are signs of raccoon infestations. Some of them might be hiding in your garden shed, garage or even your attic while the others might just be coming in at night time when you're fast asleep.
Don't let the opportunity to capture these raccoons pass you by. They carry viruses with them as well including rabies, which could be very dangerous for you and your family. For expert raccoon removal in Bushnell, contact Animal Wildlife Trappers right away.
Animal Removal Experts in Bushnell, Florida
For your animal and wildlife removal needs in Bushnell, FL, Animal Wildlife Trappers is the company to call. We offer excellent quality services from some of the most experienced and skilled animal removal experts in the area. Get a free quote by calling us at 352-267-0546 today!