Critter Control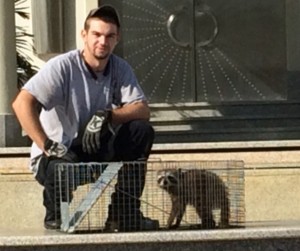 There are many things around the household that every homeowner must pay attention to. From cleanliness to maintenance of the general structure of a home, all these are very important to keep a house safe, secure, beautiful and comfortable to live in. Among these important things is critter control. While some animals are more than welcome to become our pets, there are some that belong to the wild or pretty much anywhere else except our homes.
These critters include rats, mice, bats, raccoons, snakes, squirrels, opossums and more. If you encounter any of these animals in your property, it is best to have animal removal services take care of them right away. The longer you keep them, the more dangerous things get. For instance, even small mice can compromise your family's health and may even chew on electrical wires, which could lead to bigger damages.
Professional Services for Critter Control
At Animal Wildlife Trappers, we are called by our clients to help them with critter control services such as rat removal, bat removal, raccoon removal and many more. For many years, we have gained valuable experience that allowed us to be the best in the business. We have the proper knowledge and tools to get jobs done in a safe and timely manner.
Truth be told, no job is too large or too small for us. You may call us to get rid of a couple of small mice or a huge snake and you can be guaranteed that we would treat each job with the same level of importance. Our team of experts has handled animal trapping jobs of all kinds and critter control is definitely one of our top and most in-demand services.
Critter Control: Prevention is Better than Dealing with a Bigger Problem
Aside from trapping, and animal and wildlife removal, our critter control services include prevention of wildlife from getting into your property. After all, prevention is so much better than having to deal with a bigger problem once the critters are already there. With critter control, we identify parts of your property that could be entry points of these animals. These areas include:
Broken/damaged doors and windows
Cracks and holes in walls
Chimneys
Trees and other plants in the garden or yard
Exhaust, Roof and Plumbing Vents
Upon checking these possible entry points, we recommend the proper repairs or modifications that need to be done. You must remember that it is highly important for you to fix the problem once you find out about it. If you let it go and delay solutions, then as mentioned, it would be more challenging and inconvenient for you to deal with a bigger problem later on.
Animal Wildlife Trappers is ready to help you with control of critters, animal removal, and more wildlife-related issues. It is very important for you to call professionals to get these kinds of jobs done because handling undomesticated animals can be very dangerous. We are giving you the assurance that our services are always professional and our rates remain competitive. For properties in Orlando, Lake County, Hardee County, Sumter County, and other surrounding areas, we are the company to call. You may reach us at 352-267-0546 for a free estimate and to set an appointment.