Exotic Animal Removal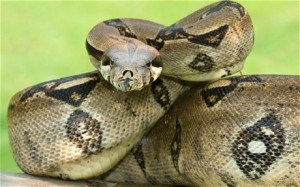 Living in a warm climate has many perks. In Florida, we are blessed with sunshine most of the year. We can wear cool and breathable clothes, enjoy beautiful views, and admire pretty flowers and plants almost all year round. However, living in a warm region would also mean having to deal with wildlife seeking shelter in our homes and places of business. At Animal Wildlife Trappers, we know this is true because we are called for numerous exotic animal removal requests all the time.
Contrary to popular belief, exotic animals are more than just wild animals that are supposed to be far away from human communities. Exotic species are actually classified as those that do not originally belong in one area but have been brought in by humans. That's the situation in most cases, but there are also some that naturally arrived in Florida from someplace else.
Exotic Animals in Florida
According to the Florida Fish and Wildlife Conservation Commission, some exotic animals that came to Florida naturally are cattle egrets. They originally belong to Asia and Africa. These birds flew all across the Atlantic Ocean and in the 1950's, they arrived in Florida. Other animals not native to Florida but are already found here are coyotes, red foxes, and armadillos among others. They were either brought to Florida by humans while some of them spread across the region through natural range expansions.
Aside from the ones mentioned above, there are more of these critters found in Florida communities. We are called for exotic animal removal when property owners find some of these in their area:
Burmese python
Nile monitor lizard
Gambian pouched rat
Monk parakeets
Cuban tree frogs
Iguanas
Professional Exotic Animal Removal Assistance
Because exotic animals are uncommon to Florida homeowners, it is best not to deal with them on their own. Trying to set up DIY traps or attempting to domesticate them and make them your pets would be bad ideas. For the sake of your safety, it is best to call Animal Wildlife Trappers for assistance.
We are a professional animal trapping company that offers rat removal, bat removal, raccoon removal, snake removal, coyote removal, and many other services. Our critter removal services are guaranteed done by a team of experts who are licensed and equipped to do such jobs. No matter how easy or difficult the job may be, we are ready to help you anytime.
Our service areas include Orlando, Maitland, Longwood, Winter Park, Deltona, Sanford, Windermere, and nearby communities. Animal Wildlife Trappers is a top wildlife removal contractor that promises reasonable prices and expert services at all times. For a free estimate, you may reach us at 352-267-0546.