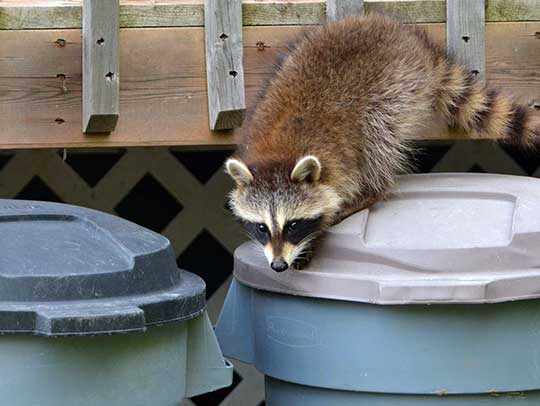 Nestled between the Myakka River and Highlands Hammock State Parks, Gardner, Florida, located in Hardee County, is surrounded by some serious nature. With such lush natural preserves as neighbors, it's no surprise that Gardner residents and business owners often report encounters with wildlife in search of food and shelter.
If local wild animals have wandered onto your Gardner property or have breached the inside of your home or business, don't wait for them to nest, breed, and contaminate your residence or place of business. Instead, contact the experts at Animal Wildlife Trappers right away for fast and effective Gardner animal removal services.
8 Common Invasive Animals in Gardner, FL
Witnessing animals out in the wild can be a fun and exciting experience but spotting one inside your home can be a nightmare. At Animal Wildlife Trappers, we offer professional animal removal services for the following invasive pests:
While these are all wild animals that belong outdoors, every animal requires professional removal to ensure its safety and yours.
The Dangers of DIY Animal Removal
It is not recommended to attempt a wild animal removal on your own, especially if you have no experience or equipment. Many pests carry infectious diseases that can be transmitted easily to you, your family, and your pets. If you encounter an animal infestation on your Gardner property, it is absolutely vital to keep your distance and trust in the professionals at Animal Wildlife Trappers to help evaluate and remove the nuisance animals as soon as possible.
3 Steps to Effective and Humane Gardner Animal Removal
It's important to remember that these animals are often displaced and simply looking for a source of food and a place to hide from predators. Therefore, we take steps to ensure the welfare of each animal we remove. Our removal methods may vary from animal to animal, but these three steps remain constant:
We use 100% safe and humane methods to remove all animals from your property.
We repair any and all entry points to prevent animals from gaining entry.
We sanitize every part of your property that was affected by the infestation.
Professional Gardner Animal Removal from Animal Wildlife Trappers
At Animal Wildlife Trappers, we believe that compassionate services achieve the best results. That's why we take a humane wildlife approach when removing animals from commercial and residential properties. By doing so, the removal process is fast, efficient, and safe for all parties involved.
If you believe wild animals have compromised your Gardner, Florida property, please call us today at 352-267-0546 to schedule an appointment and receive a free wildlife removal estimate.