We are Animal Wildlife Trappers, Inc and We Provide Orlando, Florida's 100% Satisfaction Nuisance Animal Removal Services and Prevention!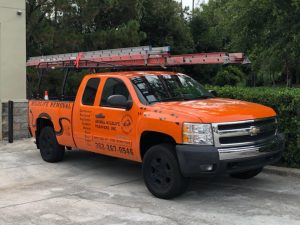 Animal Wildlife Trappers, Inc. is a family-owned and operated wildlife trapping company.
We specialize in comprehensive animal removal services through our proven animal apprehension and removal methods. We can also repair the damages caused by nuisance wildlife. We strive to provide quality, efficiency, and most of all safety for our clients. We also have a humane approach to animal removal, and always endeavor to perform animal removal with the least stress to the critter.
Animal Removal Services
Animal Wildlife Trappers has decades of experience in the field of nuisance animal removal and wildlife removal. We have a wide service area in the Central Florida region and can perform any animal removal that you might have. We perform both residential and commercial animal removal services, and we can also perform inspections to assess the threat to your property.
These are just some of the animal removal services that we offer in Orlando and the surrounding communities:
Animal Wildlife Trappers has built a reputation for service and quality, and always at an affordable price. And we know what a nuisance any animal can be that is actively taking over your attic, or making noises in the walls of your home. When you are in this situation, there is no peace until the critter is removed! It can occupy all of your waking time, as well as your sleeping time. And attics can be difficult to navigate, and any wrong step can result in disaster. This is why it is always best to hire an animal removal specialist to quickly and effectively eliminate the problem.
Humane Animal Removal
At Animal Wildlife Trappers, we go to great efforts to perform humane animal removal and trapping, and this is one of the guiding principles of our business. Every step in our process is executed with the animal's best interest in mind, and this goes double if there is an animal family involved. Our trapping techniques are designed to mitigate the stress and harm to the animal as much as possible, and once the animal is in our custody, we make every effort to ensure a safe and smooth transport and relocation.
Our objective is that, through our efforts, we may provide the animal with a better, safer, and more sustainable environment to thrive and enjoy. Our animal removal services are among the top-rated in the Central Florida area, and a part of this reputation has been earned through our humane treatment of animals.
Free Home Inspections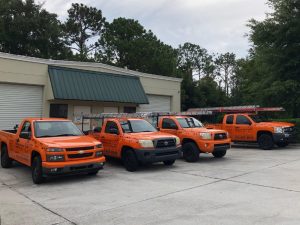 We find that many homeowners and commercial building owners are not certain if they have a problem with animal invasion until it is too late, and has become an overwhelming infestation! At that point, the cost to repair the problem is substantially more than if caught closer to the beginning. At Animal Wildlife Trappers, we offer free home inspections to do a thorough examination of your home to determine if you have a problem, and how to fix the problem before it gets out of hand.
So if you see a small area of droppings in your attic or your garage, or if you are hearing noises at night, that is the time to call for a free home inspection. We will come to your home and quickly determine if you have a critter that has invaded your home. If you have an animal that has decided to share your home, we will humanely remove the critter permanently. Next, we will seal the access point so the problem does not repeat. Our objective is to provide long-term solutions to animal removal in Orlando and the surrounding areas and not short-term fixes that only last a month.
Animal Removal Service Areas
At Animal Wildlife Trappers, we have a large service area that covers the entire Central Florida area, to include the following areas:
Please call Animal Wildlife Trappers today at 352-267-0546 for a free quote for animal removal, or to schedule your free home inspection. Our team of trained animal removal specialists will come to your home or business and provide a free and lasting solution to your critter problem.
Click to find out the top 3 reasons to hire Animal Wildlife Trappers for your next animal removal service.