Ocala Animal Removal Services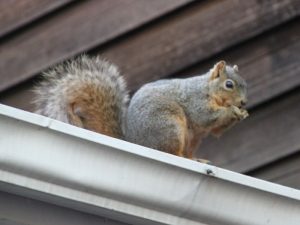 Animal Wildlife Trappers offers dependable animal removal services in numerous towns and cities across Central Florida. Many of our clients are found in Ocala, Marion County. Just like other Florida communities, residents and business owners in Ocala have animal invasion problems at times and need expert assistance. Our team is ready to help anytime!
Time and again, we would receive calls from our clients to get assistance with critter removal in Ocala, FL. Some of the most common concerns we get called for are the following:
Rat Removal
Bat Removal
Raccoon Removal
Bird Removal
Armadillo Removal
Squirrel Removal
Possum Removal
Snake Removal
And many more!
Humane Animal Removal in Ocala, Florida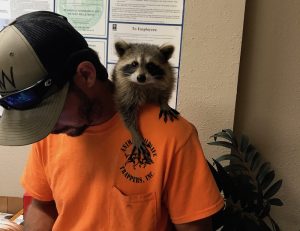 While our business revolves around removing animals from private properties in Ocala, FL, we also give importance to caring for these animals. No matter how challenging it gets, we do our very best to provide humane animal removal services at all times. At Animal Wildlife Trappers, we stay away from using poison or other harmful and deadly chemicals. Instead, we try to trap or capture the critter and take them away from the property.
One very important step during the animal removal process is animal exclusion. We guard then seal down all possible entry and exit points of the critters. The moment the wild animal is caught, we take them to a safe place to ensure that they would not be going back to your property.
Furthermore, we offer entry point sealing services in Ocala. When critters come, they're usually not alone. If there's one raccoon that keeps on coming back to your garage, there's a possibility that there are others just like it roaming around near your property. While catching that one raccoon is a good thing, it doesn't eliminate the chance of another raccoon or an entirely different critter from entering your property. This is where entry point sealing comes in. We look for the critters' entry points and seal them down for you.
Professional Critter Removal in Ocala, FL
Are you a residential or commercial property owner in Ocala, Florida? When you encounter animal problems, we are the company to call. Animal Wildlife Trappers has a team of experts in Ocala to help you with all of your animal removal needs. We offer rat removal Ocala, bat removal, mice removal, raccoon removal, and more. Our topnotch services are known to be very dependable because it is our commitment to give our best to our clients at all times. Best of all, our animal removal Ocala service comes at very fair and reasonable prices. Just call us at 352-267-0546 to get a free quote.