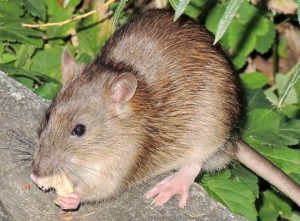 Rats are undoubtedly one of the common pests found all over the world. They survive pretty much everywhere for as long as they have access to food and water. If you dislike rats too much, then you'd love Alberta, Canada which is said to be totally rat-free, as well as the Antarctica region. However, if you live in The Sunshine State, then you probably know well that there are a few common types of rats in Florida.
Many homeowners in this state deal with rat problems. Some of them opt to go with DIY rat traps while others call for professional assistance. Before you can successfully get rid of them, it would be good to know more about these rats first. This way, you know what to expect and how to properly deal with them. Getting scared at first sight of a rat is not an option. When you know the most common types of rats in Florida, then it would be easier for you to address your rat problem.
Most Common Types of Rats in Florida
Although there are more than just 3 species of these critters found in this state, these are the ones most commonly dealt with by property owners.
1. Roof Rat
It's easy to spot a Roof Rat from other types of rodents because of their distinct blackish brown color, which is a lot darker compared to the Brown Rat. One look at them will certainly make anyone cringe or even run away in fear. They can get pretty large and can cause a lot of damage. They grow up to 8 inches in length plus an additional 9 inches for a tail. They're also known as the Ship Rat or the Black Rat. In Florida, they're commonly called the Fruit Rat or the Citrus Rat.
2. Norway Rat
They're not as common in Florida as the Roof Rat but it's not impossible to spot some in Orlando and other cities. The Norway Rat is also called the Brown Rat. They can grow double the size of the Roof Rat. They're commonly found in sewers and places where they can get access to food left behind by humans.
3. House Mouse
Also not as common as the Roof Rat, there are still plenty of house mice in Orlando and other communities in Florida. These are very small compared to the rats mentioned above. Some can even confuse house mice with baby Roof Rats because of their similar appearance. Their biggest difference is their size.
While there are even more types of rats in Florida, the three mentioned above are the ones commonly seen by residents. It is entirely possible for you to successfully catch them on your own using traps you can create or buy from stores. However, it is most ideal to get help from professionals like Animal Wildlife Trappers. We've done countless rat removal services for homeowners in Orlando, Windermere, Ocoee, Lake Mary, Clermont, Apopka, and nearby Central Florida areas.
Call Animal Wildlife Trappers for a free estimate at 352-267-0546.