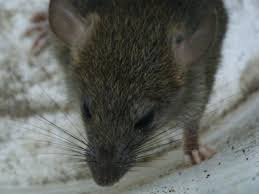 Did you know that aside from Antartica, there's another place on Earth that do not have any rats? Residents of Alberta, Canada or are enjoying a rat-free city because of continuous effort to keep these critters away. Their city is a no-breeding ground for rats. If there are some that would find themselves lost in Alberta, these must be rats that came along with boxes, bags, and other modes of transportation from outside of the city. These rats would then die alone or will most likely get captured. If an entire city made it possible, you can also get rid of rats found on your property and keep them away for good.
Rats are dangerous creatures. Small as they may be, they can bring a lot of damage to people and property. They carry diseases that are sometimes even deadly. When you see even just one rat on your property, make sure you find ways to capture it and get rid of it right away. It is best to seek the assistance of experts in animal removal to ensure they are effectively removed and it would be difficult for them to come back.
Get Rid of Rats the DIY Way
Of course, some people would resort to DIY rat removal. However, it is highly recommended for you to call on professionals to help you out. Among the common ways of DIY rat removal are the following:
1. Rat Traps: There's such a huge demand for rat traps and so there are many to choose from on the market. There are the usual cage traps where you can place a piece of food inside to attract the rat in.
2. Rat Poison: It's extremely dangerous to handle poison so this is discouraged. However, there are still some rat poison products you can find on the market.
3. DIY Rat Traps: You can even create your own rat trap. Simply go on YouTube and you'll find countless tutorials on how you can make one.
Get Rid of Rats the Professional Way
As earlier mentioned, it is best to call on professionals for rat removal. Just imagine how you would dispose of the rat once you capture it. For instance, if you successfully killed a rat by poisoning and it dies in crawl spaces or right above your home's ceiling, the stench will spread all over your house and that would last for days until you finally remove the rat.
Animal Wildlife Trappers is ready to help you with all of your rat removal needs. We will make sure we do it the most humane way possible. We can also help you make sure that all cracks, broken screens, holes, and other possible entry points are identified and fixed. Our services include neighborhoods in and around Orlando, Windermere, Ocoee, Lake Mary, Clermont, Apopka, and more. Call us at 352-267-0546 for a free quote and to set an appointment.