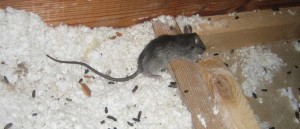 Rats are some of the most disgusting pests anyone would ever have to deal with. One sight of them could make some people shiver with fear. Rats are dangerous critters mainly because of all the germs and bacteria they carry. They are also carriers of a number of diseases and viruses including leptospirosis and rabies. It is just right for homeowners to learn more about DIY rat removal. It is also important to know that more than any DIY project, calling professional animal trappers is the best way to go.
Aside from the dangers mentioned above, rats can also cause a whole lot of damage. They chew on practically everything from food to furniture to clothes to electrical wires. When you see a rat in your home, get rid of them right away to prevent any damage they may cause.
Steps to Effective DIY Rat Removal
Because rats are pretty common in many places across the world including Florida neighborhoods, knowledge of DIY rat removal is necessary. If you are aware of what you have to do, then you know you can get rid of these rats and keep them away for good. For effective removal of rats in your property, these are the steps to follow:
1. Keep your surroundings clean.
Rats are attracted to places where they believe they have easy access to food. More often than not, they're found in dark and dirty areas too. To keep them from invading your property, keep your surroundings clean. If garbage is thrown away properly and no leftovers and trash are left behind, they don't have any reason to go to your property.
2. DIY rat removal begins with rat prevention.
Rat prevention is best done as an exclusion process. You have to keep them out. They should not have the opportunity to get into your home. Check all walls, vents, doors, windows, and other areas for possible holes and damages, which they can use as a point of entry.
3. DIY rat removal traps and baits can be effective too.
It is such a common pest problem so there's plenty of rat removal products you can find on the market. There are baits, rat traps, rat poison and more. What could be your problem though is that DIY rat removal methods would mean you have to get rid of the rat once you catch it. Is this something you can do? If not, then it might be best to ask for expert assistance instead.
In addition, when you attempt to remove rats on your own through rat poison, there's a chance they can die in areas where it would be hard to remove their decaying body. For instance, if they die right above your ceiling where there is no crawl space, you will only find out once you start smelling a really foul odor. When this happens, you may have to create holes on your ceiling just to get rid of them. This is certainly going to be a costly, not to mention very inconvenient, thing to do.
It's nice to know though that there are some DIY rat removal methods using traps that you can make using basic items you can find at home. The video above shows some easy traps you can try making on your own.
Professional Rat Removal Service
The situations above may make DIY rat removal seem like such a difficult thing to do. Truth be told, it is difficult. However, there are some people who are willing to take the risk. You just have to remember that when you attempt to do this, you must finish the job on your own. If you happen to catch a rat, you have to find a way to get rid of it.
But you must realize that there are experts willing to help. You don't have to go through the inconvenience of having to remove rats on your own. For best rat removal methods that will surely work, call Animal Wildlife Trappers. Our services are available in Orlando, Ocoee, Lake Mary, Clermont, Apopka, and nearby areas. You may reach us at 352-267-0546 for a free estimate.