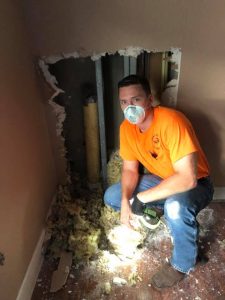 The thing about critters is that they come and go as they please. Even when they're uninvited, they would enter homes and other private properties looking for food and shelter. If you are from Orlando and nearby communities, you know how this is not a rare occurrence at all. Most of us experience at least one kind of animal or two who would show up on our property on a yearly basis. This doesn't mean we shouldn't do anything about it. Knowledge in proper and effective critter prevention is still necessary.
While you can certainly ask for professional assistance in removing unwelcome animals in your property, it's best to know how to stop them from coming in the first place. Here are some steps to take for effective critter prevention.
1. Inspection
First of all, a property inspection is necessary. Find out what attracts critters to your property. Look for possible entry points as well. For instance, if you constantly leave your garbage uncovered, then these would certainly attract animals like raccoons and rats seeking for food. If there are cracks and holes on walls and windows, then these could be entry points for rats, bats, and other critters.
2. Capture
Upon inspection, you may find one or some critters on your property. This is the best time to capture them. You can set up traps or you can call for animal removal assistance. Once captured, you must now take the final step of making changes around your property through exclusion.
3. Exclusion
Exclusion is the process wherein possible entry points of critters are sealed. For example, chimney caps or screens can be added to your chimney. Walls cracks and holes are repaired. Fences can be built in some areas. Screens will be added to doors, windows, porch, and decks, etc. Attic sanitation may also be necessary especially if it was inhabited by critters like rats, bats, and more.
For professional assistance, you may reach out to Animal Wildlife Trappers. We are a top animal removal contractor in Orlando servicing residential and commercial properties. Other areas we service include Windermere, Ocoee, Lake Mary, Clermont, Apopka, and more. Call us at 352-267-0546 for a free estimate.