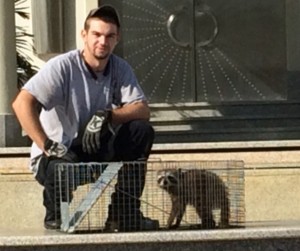 Living in Florida means you would have to accept the fact that critters like squirrels, raccoons, bats, rats, and other wildlife may appear in your property. It is important to be prepared and have someone to call for emergency critter removal. While some would wait it out for days or even weeks for these animals to leave on their own, there are others who know that safety should be their top priority. As much as possible, these undomesticated animals must leave right away.
Truth is, many of these common critters seem harmless. Most would even be surprised if they spot a squirrel in their garden or a raccoon in their backyard rummaging through the garbage. Others would find it easy to just let it go because the animals would leave anyway. Some are simply having a more difficult time. There have been many times when these critters would cause damage to their property or be a cause of danger to their family.
The Importance of Having an Emergency Critter Removal Contact
Especially when these animals show up at least once every year, it is best to have an emergency critter removal contact on your speed dial. Having to look for a company that may or may not show up especially when you need them the most could be quite stressful especially when you're dealing with dangerous animals.
When you know that you have someone to call when you need help, you will have your much-deserved peace of mind. Most importantly, the problem can be solved right away. For instance, if a squirrel is found playing around your attic on a Sunday, you can't simply wait for office hours the next day for squirrel removal. This squirrel may start damaging your insulation materials in the attic or worse, chew on electrical wires and cause a house fire.
Things can get worse when you're dealing with animals that would attack humans such as a raccoon. You simply can't trap the raccoon in a room and wait it out until help comes days after. It is always best to have someone available to help you out with animal removal right away.
If you're having any animal issues in your Florida household, then you must have a company to call in case you need emergency critter removal at any time. Animal Wildlife Trappers would be happy to help. We serve areas around Orlando, Windermere, Ocoee, Lake Mary, Clermont, Apopka, and other nearby communities. You can call us for a free quote or set an appointment. Better yet, save our number 352-267-0546 on speed dial for all of your animal removal needs.