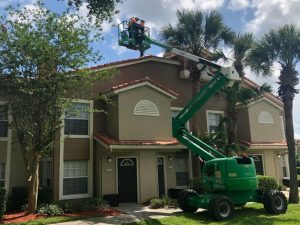 There are plenty of critters that roam around Central Florida and beyond. Many of them do not mind entering private properties if it means finding a safe shelter and regular food source for them. However, homeowners do not appreciate finding a wild animal or critter within their property especially when they go indoors. This is why calling for entry point sealing service is highly important.
Animal removal companies commonly offer to capture and remove critters and other wild animals. By simply dialing the number of your local wildlife removal contractor, you can get in touch with someone who can help you with rat removal, raccoon removal, squirrel removal, bat removal, and more. Some companies would simply remove the critter from your property and leave. But it is important to find ways to prevent these animals from coming back so you won't have to deal with the same problem again. That's where entry point sealing comes in.
A great animal removal Orlando contractor would thoroughly inspect your property and find possible entry points. These could be cracks, holes, chewed up areas, broken window screens, and more. Once these entry points are identified, they will be repaired or sealed to ensure that critters won't have a way to enter your property.

Animal Wildlife Trappers is no ordinary animal removal contractor Orlando. We make sure that we exceed our customers' expectations by going beyond just capturing and removing animals from your property. We offer attic sanitation, animal damage repairs Orlando, and entry point sealing services as well. Our services are available in Longwood, Winter Park, Windermere, Ocoee, Apopka, Lake Mary, and surrounding communities across Central Florida. Schedule an appointment with a wildlife removal expert and free inspection today. Just call us at 352-267-0546 to get a free estimate!