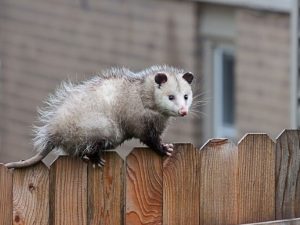 Possums can appear scary to a lot of people because they look like a cross between a raccoon and a rat with the size of a fairly large cat. Because these critters would often play dead or "play possum" when they see humans approaching them, many would bravely try to capture them on their own. However, it is very important to call for professional possum removal services for assistance. Though they are generally harmless and would most likely stay away from you, possums may attack when they feel threatened or when protecting their young.
Common signs of a possum's presence are dug up gardens and lawns while these critters look for bugs and other items they would consider as food. They're omnivores so they can east pretty much anything! They're nocturnal so they're mostly out hunting at night. If you see your garden dug up in the morning or when your garbage cans are messed up, then call a trusted animal removal contractor for help.
Rabies is very common among mammals but rare in possums. Their body temperature is low so the rabies virus rarely thrives in them. This doesn't mean that possums are no longer threats to humans and pets. They are potential carriers of other diseases and viruses including spotted fever, toxoplasmosis, tuberculosis, and tularemia.
At Animal Wildlife Trappers, we take all animal removal jobs seriously. No matter how simple or complex the problem may seem, we are there to help you out. We are often called for professional possum removal services and when we get to your location, we make sure these critters are captured and removed in the most humane way we possibly can. Our services are available in Orlando, Longwood, Clermont, Apopka, Ocoee, and nearby locations. Call us at 352-267-0546 to get a free quote!