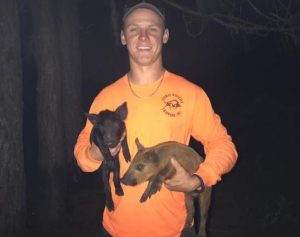 When you live in Florida, you are probably already used to seeing all kinds of wild animals and critters roaming around your property every once in a while. From raccoons to squirrels, rats to bats, and so many more, these animals have simply become part of life. And so, it is necessary for every property owner to have a go-to animal removal contractor.
There are plenty of DIY traps and other methods of capturing these animals. Many stores sell these items but here's one thing that many homeowners do not realize: once the animal is captured, then what? Do they release them to the wild? Where will they "dispose" of it? Is it illegal to kill these animals?
For better assistance, it is more ideal to reach out to a professional animal removal contractor. You can rely on them to humanely capture wildlife and ensure they will be released far away from your property so that they won't come back anymore.
Furthermore, these licensed animal contractors can also help you to find solutions on how to prevent these animals from ever entering your property. For example, if there are holes or cracks on walls or if you need to build fences just to keep the animals from going into your property, these professionals can help you.
If you're looking for animal removal Orlando, Animal Wildlife Trappers is here to help. We also offer our services in Maitland, Deltona, Longwood, Clermont, Apopka, and nearby areas. Save our number on your phone – 352-267-0546! We offer emergency assistance in case you need help immediately. You can also call us for a free quote.