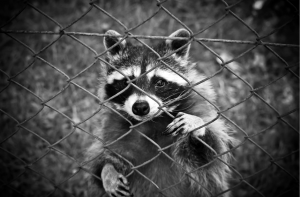 Wild animals are no strangers to Florida homeowners. Our warm temperature most of the year attracts numerous species to make our state their home. While many know best about calling for professional assistance, there are still many who opt for DIY wildlife removal.
When you try to capture and remove animals on your own, you should know that it could be very risky and dangerous. There are many reasons you should avoid doing this at all costs. Among those risks you have to keep in mind are the following:
Wild animals may attack you.
They're called wild for a reason. Wild animals are not domesticated. Some of them look cute, adorable, and basically harmless, but you shouldn't be deceived. Many critters such as bats or raccoons try to avoid humans as much as they can. Bats, in particular, don't attack humans the way they are perceived thanks to numerous TV shows and movies that show them as harmful creatures. However, when these animals feel threatened, they can attack you. It is best to stay away from them.
DIY wildlife removal may cause damage to your property.
Professionals carry out animal removal methods with the safety of people and property in mind. When you try DIY wildlife removal and have no idea about the proper ways to capture these animals, you may end up damaging your property. Just imagine if a raccoon enters your kitchen. The ending scenario would probably be a messed up home and a whole lot of damaged appliances.
You might end up hurting the wild animal.
When you call for wildlife removal, licensed experts will opt for humane ways to capture these animals. How many times have we seen rats, squirrels, raccoons, and other critters hurt badly after a DIY wildlife removal? Way too many to count.
Ineffective DIY's can result to waste of time, money, resources, and effort.
Lastly, if you're not experienced in capturing animals, your efforts may end up useless. These critters will do their best to defend themselves the same way you would for your own home and family. Without the proper knowledge, you may end up not catching the animal at all!
If there are animals in your property, avoid DIY wildlife removal and call for professional assistance. Animal Wildlife Trappers has a team of experts who can help you with bat removal Orlando, rat removal Orlando, squirrel removal, raccoon removal, and more. We serve residential and commercial properties in Central Florida including Lake Mary, Clermont, Apopka, Ocoee, Deltona, Winter Park, and nearby areas. Call 352-267-0546 to get a free quote.