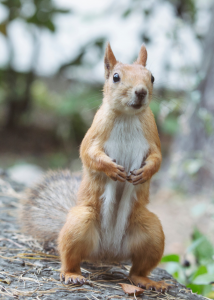 Do you own or manage an apartment building, condominium, duplexes, and other rental units? If so, you must know very well that there are several things you must give importance to for the sake of the families who live on your property. Aside from offering beautiful and spacious units, you must also prioritize safety and cleanliness at all times. Having some critters on your property can certainly become a huge headache. Thankfully, you can always call for animal removal service.
Animal removal in an apartment building and other multi-dwelling or multi-family properties can be a challenge. Ensuring that each unit owner follows cleanliness rules at all times can get difficult especially if there are many families living in your property. People have different schedules and cleaning habits. You can only do so much by reminding everyone that they have to keep their surroundings spic and span so critters and pests are kept away.
When you believe there's a critter problem in your property, call for animal removal assistance right away. It can get terribly disastrous if your property gains the reputation of having rat or bat problems, squirrel or raccoon infestations, and more! Not only will you lose your current tents, but you may also have a hard time getting new occupants to become interested to rent out your units.
For multi-family residential animal removal, Animal Wildlife Trappers is the company to call. We have a team of highly trained staff who can help you get rid of all the common critters found in the Central Florida area. We can help you fix animal damages, as well as sanitize areas that were previously infested by critters and pests. Our services are available in Orlando, Lake Mary, Clermont, Apopka, and nearby areas. Call us at 352-267-0546 to get a free quote!