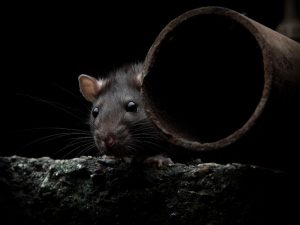 Were you ever caught in a situation where you had to deal with a wild animal locked in your attic for an entire evening as you tried to sleep in your bedroom right below it? Stressful, right? There are many wild animals that can be found in The Sunshine State and some of them choose to take shelter in attics because it's dark, quiet, and comfy. You don't have to suffer by knowing there could be a potentially dangerous critter in your attic. Simply call professional assistance for animal in attic removal.
While Florida enjoys warm weather most of the year, it can get quite chilly in December. This kind of climate gives attics all the more reason to take shelter in homes where they can stay warm. Even better for them, there's a source of food and water nearby – right in that homeowner's kitchen!
However, this is a serious problem and you must take action immediately. Especially if you have kids or pets in your home, letting a wild animal stay in your attic for a while is very risky. Rats, raccoons, bats, and squirrels are only some of the many critters that could potentially bring diseases and viruses with them. Though these critters rarely attack humans unless they feel threatened, it is still very dangerous in case your unassuming pet or playful child approaches it. In addition, these critters can even cause costly damage to the structure of your attic and your insulation.
So when you need an animal in attic removal service in Orlando, FL, get assistance from the experts in animal removal – the Animal Wildlife Trappers. We offer emergency animal removal services, rat removal, bat removal, raccoon removal, squirrel removal, animal damage repair, and even attic sanitation in case these critters end up leaving urine, droppings, and other waste in your attic. We offer our services in Orlando, Lake Mary, Clermont, Apopka, Ocoee, and surrounding communities. Call 352-267-0546 to get a free estimate.