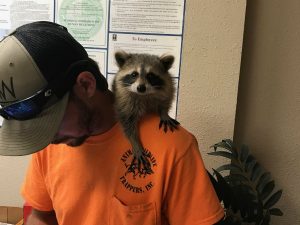 Do you need services from a local wildlife removal company? These contractors are licensed, qualified, and experienced in carrying out all kinds of animal removal jobs. When you have an animal problem in your property, it is always a great idea to call professionals for help. Yes, there are many DIY methods out there but those never guarantee effective and safe removal of critters. So if you want to be sure the job is done properly, work with experts instead.
A critter removal company offers a variety of animal removal services. In Florida, the most common critters these companies remove are the following:
It is best to look for an animal removal company near you so that help can come immediately when you need them. More often than not, these contractors specify their service areas for you to know if they have staff close to your community. Many times, this kind of service cannot wait. For instance, if you find a raccoon or a rat indoors on a weekend, would you really want to wait until Monday for help to come? We guess not. Therefore, better ask you the wildlife removal company near you if they offer emergency services so they can come immediately. 
At Animal Wildlife Trappers, we deal with all kinds of animal problems in residential and commercial properties across Central Florida. Over the years, we have gained so much experience in removing a variety of wild animals in homes, which made us experts in what we do. When we are called for a wildlife removal job, we make sure that our customer is well-informed about the process. We also offer attic sanitation, animal damage repair, and entry point sealing to prevent these critters from coming back to your home. For a local company offer wildlife removal in Orlando, Apopka, Clermont, Sanford, Deltona, and surrounding communities, we are here to help. Just call us up at 352-267-0546 for a free quote.