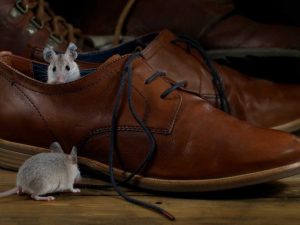 Among the most common house pests homeowners have to deal with are mice. They move fast, they're tiny, and they can create a whole lot of damage. It gets even worse when one realizes the fact that these small critters carry countless germs, diseases, and bacteria that can harm your family. Many would settle for DIY traps because they worry about mouse removal cost.
However, despite having to spend a few more dollars for professionals to help you out, it is comforting to know that you can efficiently and effectively solve your mouse problem at home. The cost for mouse removal is a small amount compared to suffering from more expensive, stressful, and inconvenient damages to your property and possible sicknesses within your family.
There are several factors that usually affect mouse removal cost in Orlando. Among them are the following:
Severity of your mouse problem: Naturally, if there are fewer mice to capture and get rid of, the cost wouldn't be as high when compared to a serious mouse infestation all over your home. 
Location of mice in your property: Some mice are easier to catch when they're hiding in places like a garden shed or the attic. Others are better in concealing their nests such as those in vents, crawlspaces, behind walls, ceilings, and more. 
Possible animal damage repair costs: Although it's up to you whether you're getting these extra services from the contractor, experts still highly recommend getting professional assistance when getting pest damage repair done. You may also ask your contractor for attic sanitation services. 
At Animal Wildlife Trappers, we train our staff extensively to ensure that Orlando mice removal and all of our other animal removal jobs are done efficiently while keeping our prices reasonable. We also serve Ocoee, Apopka, Clermont, Windermere, Sanford, and surrounding communities. Call 352-267-0546 to get a free estimate!