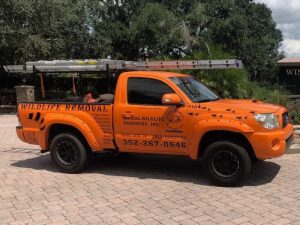 Wild animals and critters entering private homes is a common issue among Florida homeowners. The same goes for those who run businesses. Animal invasion or even one sighting of a rat or raccoon in a commercial property where there are plenty of people can create chaos. It gets worse when the business owner receives complaints from customers. Any time you encounter a wild animal in your place of business, call for expert assistance in animal removal in commercial property.
Why You Need to Immediately Call for Animal Removal Services
The moment you suspect or see a wild animal in your commercial property, you need to immediately call for expert assistance. This is something you cannot push back for later no matter how busy you are. Not all animals are always friendly. They may appear scared and harmless when surrounded by humans, but this is not always the case. Many times, we've seen wild animals wreaking havoc despite being watched by lots of people.
Furthermore, wild animal sightings in commercial properties, especially indoors, can pose sanitary concerns. Just imagine having a rat or raccoon sighting inside a restaurant – even if you were the customer, you will surely be deeply concerned.
In addition, when these wild animals managed to injure or hurt someone while in your place of business, then that injury becomes your responsibility. You may be faced with a serious lawsuit if you don't take action right away. So even before they become a problem, reach out to a professional for animal removal services.
Professional Animal Removal for Commercial Properties
Aside from being the most trusted Orlando animal removal contractor for residential properties, Animal Wildlife Trappers also offers commercial animal removal. The experts in our team are well-equipped and extensively trained to handle any animal removal job you require in your place of business. We service Orlando, Apopka, Windermere, Lake Mary, Longwood, and surrounding communities. Call us at 352-267-0546 to get a free estimate and to schedule your free inspection!