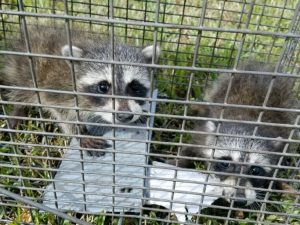 Part of every Florida homeowner's life comes with dealing with wild animals every now and then. While these creatures can sometimes be delightful to look at, they can also cause a lot of damage and bring harmful bacteria and viruses to the household or place of business. When you do not solve an ongoing problem with these wild animals properly and immediately, you might have to deal with expensive damages or worse, injury among your household members. Learn more about some wild animal trap tips by checking out this information below.
Find out how and where the critters enter your property – The first and foremost thing that you have to do when setting up a trap for a wild animal is to know where they enter or where they usually stay or go to while in your property. When you already know this information, it is easier for you to know where exactly you should place the trap.
Determine what kind of trap you want to set up – There are many different kinds of traps like cages, glue traps, and many more that are available on the market. There are also poisonous animal trap methods. However, methods that aim to kill wild animals are not recommended at all. You must also give value to wildlife as they are living things after all. When in doubt, ask an expert in animal removal to learn more about the ways on how you can trap wild animals.
Identify the reason why the wild animal is attracted to your property – You might be wondering why a wild animal like a raccoon or squirrel is found in your property and not in your neighbor's yard. Perhaps there's something that attracts them such as a place for them to hide – maybe your garden shed or your garage. They might also be attracted to possible food or water resources that are available on your property. Make sure that there's no reason for them to go to your property by cleaning up and closing down possible entry points.
Well, there are certainly DIY ways for you to catch wild animals, it is still highly recommended for you to call an expert in animal removal services. Animal removal contractors like Animal Wildlife Trappers are experts in removing all kinds of wild animals in Florida homes and places of business. We are more than happy to assist you to humanely trap wild animals that are persistently entering your property. Our services are available in Orlando, Maitland, Winter Park, Sanford, and surrounding communities. Call 352-267-0546 to get a free quote.