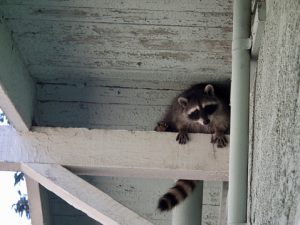 There are so many viral videos going around social media these days talking about good Samaritans helping out animals of all kinds. Be it raccoons, squirrels, bears, some reptiles, and many more, who you know these animals are in trouble, it's human instinct to help out. But when a wild animal needs help, should you really make a move or must you call an animal removal company? What steps do you have to take?
Wild animals are meant to survive in the wild. It is their own animal instinct to know what to do when they're hungry, thirsty, cold, warm, sick, or feel anything else. Truth be told, some humans overreact when they feel like these animals need help or need food. In many cases, those who had only good intentions of helping end up getting harmed or inconvenienced by these animals.
However, it is also important to consider the actual condition of a wild animal. There are times when they really do need help. For instance, a raccoon may have been caught tangled in wires or a rabbit ended up in your yard and got caught by your rat trap. These are perfect examples of those who could use a helping human hand. However, expert human hands and special equipment may be required. This kind of assistance is something you can get from animal removal services.
Call Animal Removal Services When You Encounter a Wild Animal On Your Property
Especially when they're in trouble, they may seem totally harmless. They would look helpless with eyes that could easily break a sensitive human heart. You have to realize though that a wild animal who is in trouble, in pain or trapped somewhere they don't want to be, will most likely think that humans approaching them means even more trouble. As a form of self-defense, they can get very aggressive. They can attack, scratch or bite you.
Unless it's an emergency that simply can't wait any longer, it is best to contact an animal removal company for assistance when you see a wild animal on your property. Whether or not the animal is hurt or needs help, companies like Animal Wildlife Trappers will be the ones to handle them. We have a team of animal experts who've dealt with all kinds of wild animals from rats to raccoons, possums to bats, and many more. Our services are available in Orlando, Ocoee, Lake Mary, Clermont, Apopka, and nearby areas. Call 352-267-0546 for a free estimate.