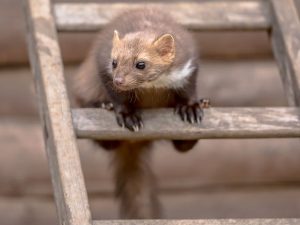 There are plenty of wild animals wandering around Florida. Whether it's a squirrel, raccoon or even rats, seeing some of these critters lurking around residential areas is no longer a surprise for many. There's only so much we can do to stop them from entering our property line except if we choose to build walls or fences. However, there's a better chance for us to keep them from coming indoors. Wildlife in attics is so common these days so every homeowner needs to learn more about some prevention tips.
The attic, especially those that remain dark and quiet all the time, is a great location for wild animals looking for shelter. Many of these critters have no intention to harm humans so they go into hiding. When they see an opening that leads them to your attic where it's safe and warm, they will most likely stay there.
Among the usual kinds of wildlife found in attics are rats, mice and other rodents, bats, raccoons, and more. Some of them remain silent enough to not get noticed for a long time by unsuspicious homeowners. Others create noises such as flapping wings or scurrying little paws in the middle of the night. Even if they do not intend to harm your family, letting these critters stay in the attic can be very dangerous.
Wildlife in attics may bring diseases and viruses along with them. When their waste builds up over time, it may get extremely dangerous for the home's occupants. Furthermore, these wild animals may cause serious and expensive damage to your insulation and the overall attic structure.
When you suspect wild animals living in your attic, get assistance from Animal Wildlife Trappers right away. Not only will we help in capturing and removing them, but we can also help prevent them from coming back by sealing entry points. Should there be any damage left behind, our team can help with expert repairs as well. We service commercial and residential properties in Orlando, Clermont, Deltona, Sanford, and surrounding areas. Just call 352-267-0546 to get a free quote.